Guide to Managing Your Construction Waste
Let Us Help You Recycle Your Copper, Steel, & Other Materials
The Construction & Demolition industries generate tons of waste – 569 million tons, to be exact! While this industry is crucial to the development of our society, builders & construction teams should be mindful about the materials they use and the waste that they generate during the course of their construction and demolition projects. By using sustainable, durable materials such as copper, steel, and aluminum, you are off to a great start to sustainable construction. The EPA has issued guidance on how to develop buildings with sustainability in mind. In this article, we will be summarizing the main points for the Best Practices in managing the waste materials generated from your construction and demolition projects.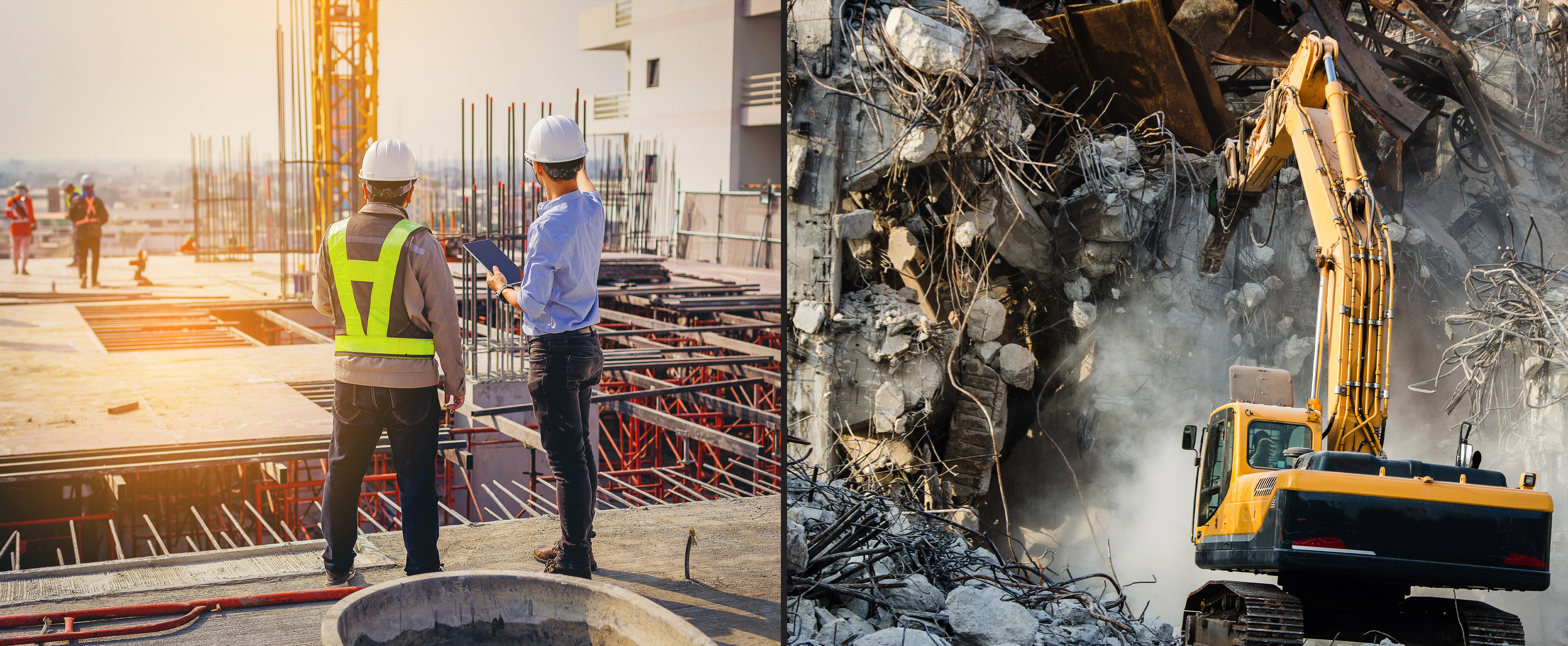 DESIGN FOR SUSTAINABILITY:
Start off on the right foot by utilizing high quality, sustainable materials in your construction projects. By using durable materials, your destruction will yield debris worth recovering for reuse and recycling. Utilizing sustainable techniques, such as construction with bolts & screws, maintains the integrity of your materials and makes disassembly easier than using sealants & adhesives for construction.

DECONSTRUCT SUSTAINABILITY:
Start deconstruction with a plan and stick to it to ensure you get the best value for your recyclable materials. Systematically organize waste materials by material type in order to ascertain what can be salvaged, recycled, and destroyed.
ENVIRONMENTAL CONSIDERATIONS:
Typically, nearly 90% of construction debris ends up in a landfill where these resources lose their potential to be recycled and have an adverse impact on our environment. Growing landfills emit toxic gases into our air and pollute waterways and groundwater. By deconstructing with the intent to salvage materials, you will be mitigating this negative impact on our environment while ensuring useful materials won't go to waste.
SCRAP METAL RECYCLING:
Your construction site will yield a vast amount of recyclable materials and you might be wondering where these materials can be processed. While we can't help with materials such as concrete & asphalt, we are premiere scrap metal recyclers. By partnering with a scrap yard like Arrow, you will have a friendly home to bring your recyclable metals such as copper, brass, steel, tin, aluminum, and more. Our two Long Island-based scrap yards are conveniently located in Holbrook & West Babylon, NY. Our standards and certifications meet and/or exceed the standards set by state, local, and federal regulatory agencies such as the EPA and DEC.
Contact us today to learn more about how we can help your company build a more sustainable construction & demolition plan.