Make Recycling Fun for the Whole Family
Here Are Some Fun Activities That Teach Your Family the Importance of Recycling
As summer is winding down, we thought we would feature some fun activities that encourage the whole family to make sustainable choices. While we are primarily a scrap & e-waste recycling company, we are environmentally conscious and interested in ensuring all recyclable materials are utilized and disposed of properly. By getting the whole family involved, we can ensure our planet has the resources to sustain us all for generations.
Here are some fun activities that will get kids and adults alike recycling and making better choices for the planet!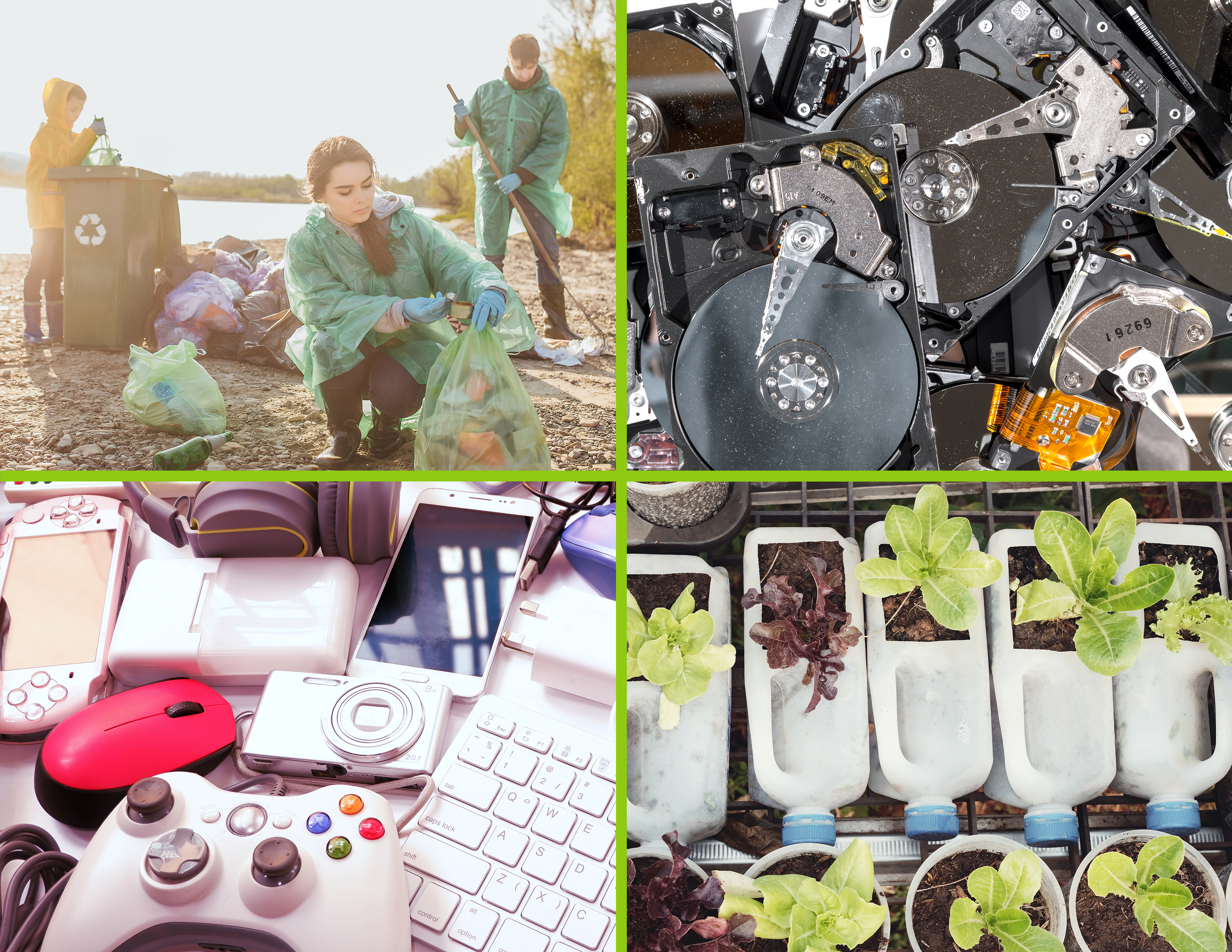 1. Craft Projects With Household Waste!

Pinterest is filled with activities that utilize common household waste objects such as empty egg cartons, toilet paper rolls, and milk jugs that can be repurposed to make beautiful pieces of art! One of our favorites for preschoolers is a project centered on The Very Hungry Caterpillar by Eric Carle. After reading this book, turn an egg carton into a colorful caterpillar with finger paint, glue, and pieces of recycled paper! Kids will learn the value of breathing new life into an object most of us throw away.
2. Learn About the Recycling Process By Making Paper!
Recycled paper is common in our household printers, paper towels, and other paper products. Teach your family how recycled paper is made by trying this activity at home! There are many methods that can be used, however we think these step-by-step instructions on paperslurry.com are comprehensive.
3. Visit the Beach at the End of the Day and Collect Litter!
There's nothing like being faced with the natural beauty of the beach to inspire everyone to clean the planet. Take your next visit to the beach at the end of the day and go for a sunset walk, picking up pieces of recyclable litter or trash along the way. Make it into a game and see who can pick up the most pieces! Teach your kids about which pieces can be recycled and which ones have to go to the garbage.
4. Make A DIY Compost Bin and Turn Food Waste Into Garden Compost!
Teach your family to use all parts of a fruit or vegetable by utilizing these food scraps in garden compost. The DIY Network has a great tutorial on how to make your own compost. Keep these useful kinds of waste out of the landfill and in your garden.
5. Turn Milk Jugs Into A Game!
Follow these instructions to make your very own Milk Jug Ball Catchers! It's super easy and super fun to turn your old plastic milk jugs into a fun outdoor activity that will keep everyone entertained!
6. Have the Kids Collect Unused Electronics and Recycle Them at Arrow!
As you probably know, we accept many common household electronics for e-waste recycling! Collect your old mobile devices, cable boxes, printers, video game consoles, & rechargeable batteries and have an adult bring them to one of our conveniently located facilities. Teach your kids how to responsibly dispose of these items and do better for our planet!