Your ITAD Partner Can Help You Find the Right Path to Retiring Your Outdated Data
Shredding isn't always the answer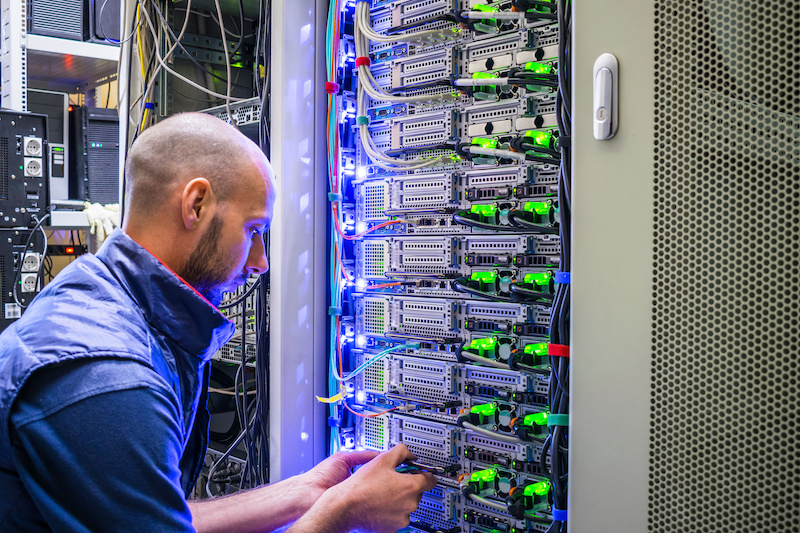 Virtually every company has the need to eliminate and recycle electronic waste. And while shredding unnecessary old or archived files is usually the answer, it isn't always the right answer.

It can shred your budget too. While on the surface shredding may seem like the simpler, cheaper alternative to wiping data, that's simply not always the case. The machines can be cost-prohibitive and ultimately, more costly than wiping software. While ITAD companies should include time in their estimates, they sometimes don't which further piles on costs and fees your business wasn't expecting. There are also noise concerns which are not only potentially disruptive to workers – they can initiate OSHA issues for you as well. A misplaced hard drive is a cost you don't need or potentially, a data-privacy issue you don't want.
Sometimes, wiping beats shredding. Ever seen a really unique, really distinct hard drive? Neither have we. And that's one of the major problems. Most hardware and hard drives look exactly alike, which means is really easy to shred the wrong one or shred one you intended to keep. If you don't have a manual system of checking what's being shredded, you risk losing critical company data or data you wanted to dispose of. Wiping data is sometimes the better solution. It makes it easy as can be to simply open a drive to ensure that all the data you wanted gone is gone.
Reselling those hard drives to get more value from them is even more efficient than recycling.
A shredded hard drive may be worthless unless you're into metalwork or modern sculpture, but an intact, freshly-wiped hard drive can be reused or resold. A hard drive that's in one piece is far more valuable than one that's in pieces.
Gone doesn't always mean gone.
From a security perspective, what's to stop someone from grabbing an as-good-as-gone hard drive from a bin. In all likelihood, no one will notice. But a wiped device that's still whole can be traced and tracked, making it harder for someone to take the liberty to take it for his or herself.
Find the right company to find the right solution for your business.